0
Protocols tested since 1995
0
Patients and healthy volunteers
0
Oral communications made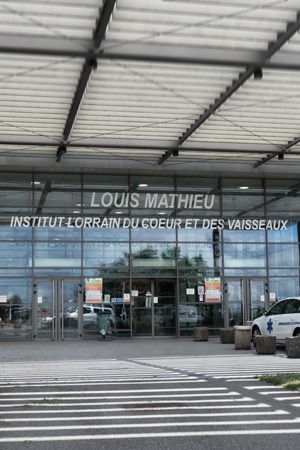 The Multidisciplinary Clinical Investigation Center (CIC-P 1433) Pierre Drouin of the University Hospital of Nancy is the interface between basic research and applied medical research. It aims to produce new scientific and medical knowledge in the cardio-renal field, in compliance with ethical and legal rules.
It was created in 1995 at the initiative of Pr. Pierre Drouin * and Pr. Faiez Zannad . He is currently under the co-supervision of the CHRU , INSERM and the University of Lorraine. This module coordinates the Cardiovascular Thematic Network.
Clinical Investigation Centers (CICs) are clinical research infrastructures made available to investigators to carry out their clinical and health research projects.
CIC-P :




The CIC-P works in compliance with the regulations: the Helsinki declaration, the European directives, the French laws in force and good clinical practices.
The functioning of the CIC-P is governed by its own procedures and those of the CHU.
In order to produce quality work, a quality assurance department has been set up. It ensures the proper application of these regulations and procedures.
The quality assurance department is responsible, under the responsibility of Prof. Zannad, for the drafting and revision of the procedures and for the training of the personnel to these by various means (meetings, preparation of brochures, training sessions). revision). In addition, the application and observance of procedures are controlled by the signing of a commitment to read the procedures, by carrying out internal audits and by checking knowledge sessions.
Staff training on regulatory changes and resulting practical changes is also a CIC-P priority.
Each member of the CIC-P is therefore responsible at his level for the guarantee that his activity is part of a quality assurance process which ensures that the CIC-P works in a concern to develop quality studies. maximum scientist.