Messages from Professor Boivin and Professor Girerd for the 5th Stanislas Cohort Visit:
"COHORTE STANISLAS: familial heritability, gene-gene interaction and gene-environment in the field of cardiovascular diseases" is co-financed by the European Union within the framework of the FEDER-FSE Lorraine and Massif des Vosges Operational Program 2014-2020

1006 families from the Nancy region
Total budget for the period 2014-2020: 1 012 914 € HT
Amount of European aid: €600,000 excluding tax
Co-financing by the ANR : 412 914 € HT
A total of 4,295 healthy patients have been followed for almost 20 years. This large-scale study conducted in Nancy has made it possible to follow the evolution of the health of a group of thousands of people.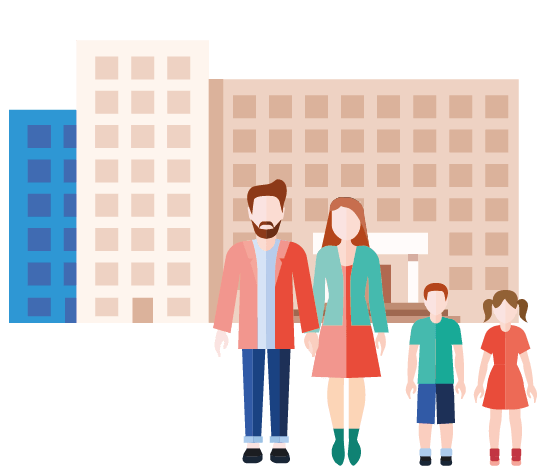 The STANISLAS cohort has made it possible to collect a wealth of data, which is particularly valuable for researchers.
1993-1995


Recruitment
of families
1st visit
2009



The study is entrusted to the Nancy University Hospital and the CIC-P
THE DATA COLLECTED
corpulence index ;
lifestyle habits : (tobacco, alcohol, physical activity, nutrition, etc) ;
family and personal history medical history;
blood pressure...
VISIT FOCUSED ON THE INFLUENCE OF THE AGEING OF THE POPULATION
high blood pressure, diabetes, obesity and their complications
WHO ARE THE ACTORS OF THIS STUDY?
In 1993, the creation of the Cohort was initiated under the aegis of the Caisse Nationale d'Assurance Maladie (CNAM), at the Centre de Médecine Préventive (CMP) of Vandoeuvre-lès-Nancy.
In 2009, the Nancy University Hospital became the promoter of the Cohort and entrusted the Clinical Investigation Centre - Plurithématique (CIC-P) of Nancy with two essential missions:
∙ the conservation of data and samples
∙ the continuation of the follow-up of the Cohort.
The objectives of the study
Study
the role of genetics and the influence of the environment on cardiovascular risk factors.
Set up
a database to monitor the health status of the Cohort over a long period (20 years and more).
Exploit
This data is made available to national and international research teams.